2016 — Our Year in Review
Hello, friends, please come closer! Take a chair and read about our year in review.
2016 was a very busy year for us, full of great opportunities and collaborations with wonderful clients. That is also why we fell behind on our newsletter duties, on updating our website, or posting to social media. (Well, Kai didn't.)
We did many of last year's projects with our friends Dan and Lizzie, under the name Open Work. The collective has grown into its own distinctive personality, with its own voice and way of working. We couldn't be prouder of what we have become.
Anyway, here's what we did last year:
The year begins with great news — Open Work's design ideas for Italian shoe brand Marsèll are completely nuts, but nevertheless we get the go-ahead for a strategy, design and implementation project that lasts all year. We are, uh, still not done!
In February, we publish Algebra, our latest typeface family. It's a clean, superelliptical slab serif, although we have come to describe it as a Grotesk, but with serifs, and contrast. Think about it!
It is an all-purpose family for small to medium-large sizes and so far comes in six weights with matching italics. Read more here, or license it from Commercial Type.
Will early 2017 see an extension of this family, with stylishly brutal, simplified shapes, crazy rhythm and super high contrast? Who knows!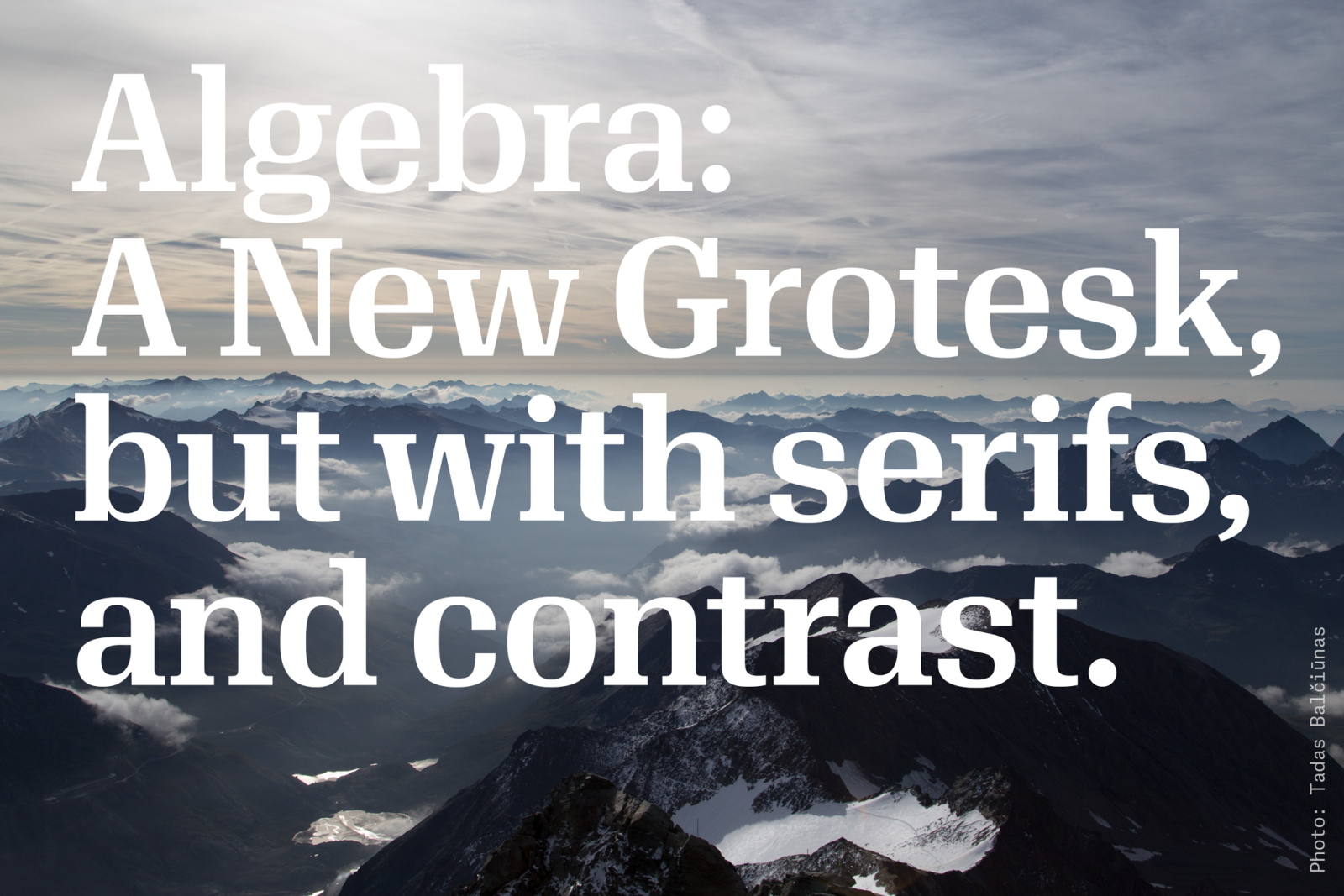 In March, Open Work completes the website for our friends at Veem House for Performance, adding an archive of all performances, and of all people. In 2017, we will continue working with Veem as their strategy and focus change.
Also in March, Maaike Lauwaert interviews Solange de Boer of Octavo Publicaties for Metropolis M. (only in Nederlands). Solange says smart things about publishing, kind things about us, and foreshadows something that we have been busy with for a looooooong time…
April: Issue #7 of Works That Work, Peter Biľak's twice-yearly magazine of unexpected creativity. This issue: Visualising the Invisible. We put a magazine rack on the cover and print invisible spots of varnish on invisible things in images.
Still April! For the Centre for Interdisciplinary Methodologies' conference on data, cognition and intelligent devices, Open Work designs posters that reference the history of computer interfaces, and a cheeky conceptual book-with-website about imaginary key performance indicators. The bookmark doubles as the conference's programme.
The studio becomes a little tighter in May as we get some much needed type design help from Katerina Kochkina. We breathe a big sigh of relief, and Katerina learns how to deal with Kai, git, and the espresso maker in uncannily short time.
A custom display typeface for Internazionale, based on the logo we designed for them in 2015, which in turn is based on our Lyon family.
On May 16, our trusty old Ricoh Aficio AP610 laser printer gives up the ghost. We are crestfallen. Rest in peace, Monster, we will miss you.
On May 17, our brand new HP LaserJet Enterprise M712dn arrives in a box that is the exact width of our studio door. We eye each other skeptically for several weeks.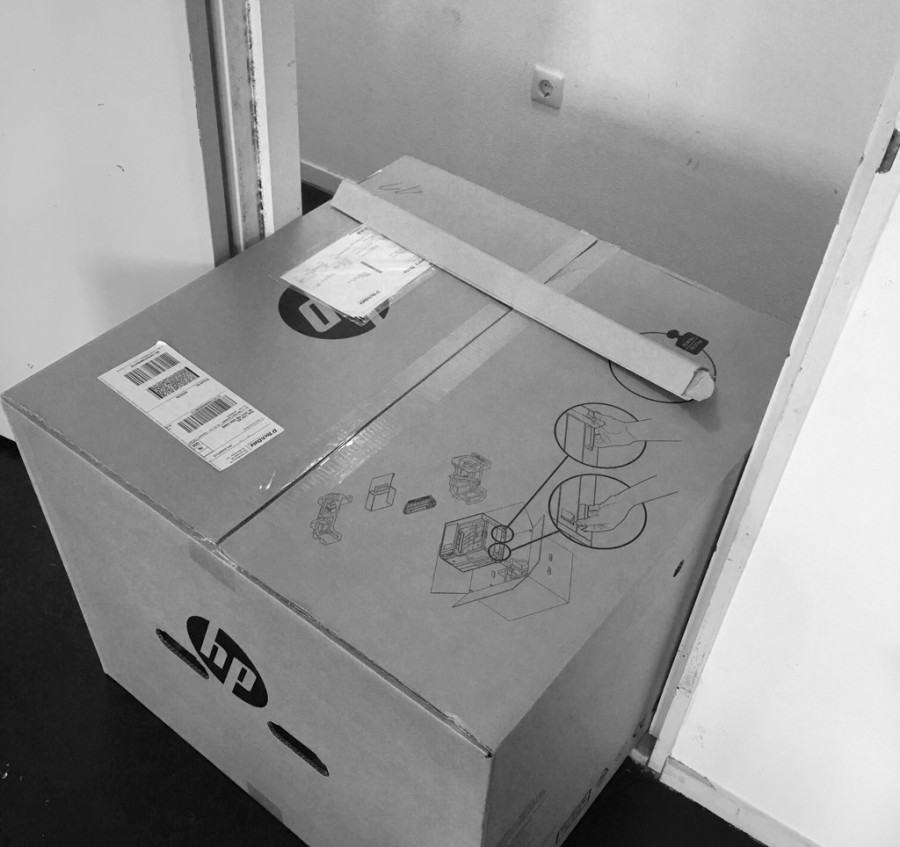 The intense and stimulating work with artist Amie Siegel culminates in June in the publication of Double Negative, the catalogue we designed for her show at Villa Stuck in Munich. The Villa's director Michael Buhrs, coordinator Sabine Schmid, curator Yara Sonseca Mas, and Amie have remote whiskeys with us in celebration. Amie's work is layered and nested like a fractal. We show a book in a film in a book in a book, as well as a book in a book in a film in a book. (It seems the book is already sold out at Mousse, but should be available at the Villa)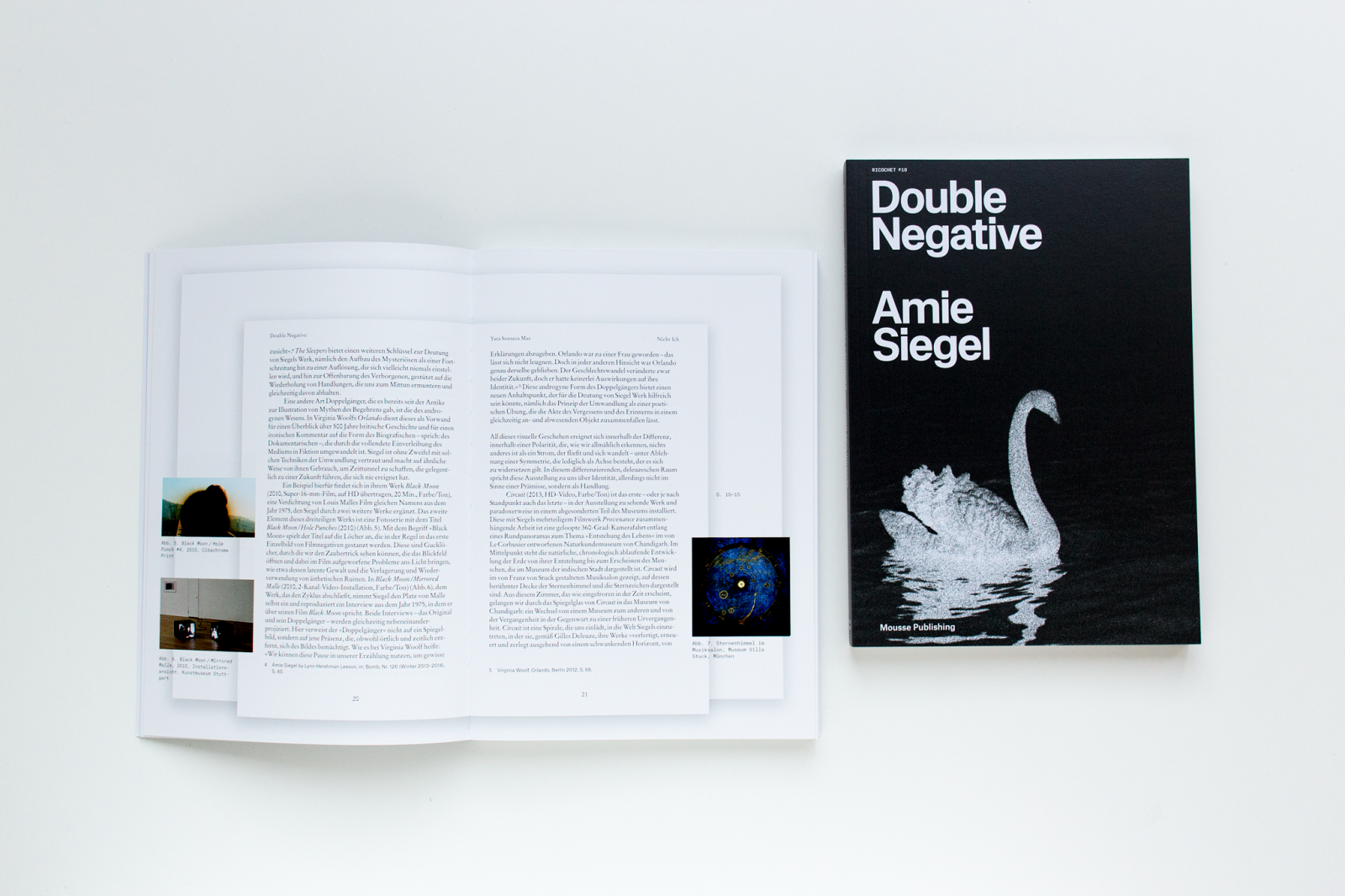 Algebra is — not simply part of the design, but the subject — on an advertisement billboard in the NY subway. Our poor heads fall off.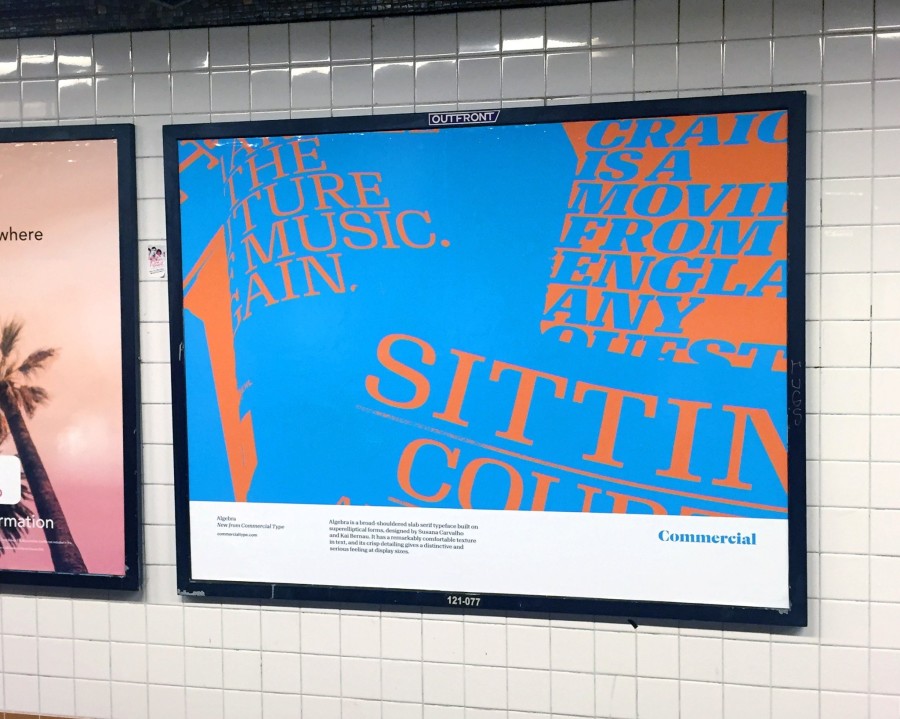 In July our Open Work partners Dan and Lizzie get married. We do absolutely no work whatsoever in July.
In August, the first issue of Swiss La Police type foundry's fantastic magazine Footnotes is published. It contains a short essay about Josef, a little typewriter face that we once designed for ourselves and that is based on a typeface Josef Müller-Brockmann made for Olivetti. La Police's boss Mathieu sends us a dozen copies and a bottle of schnapps because he is a boss.