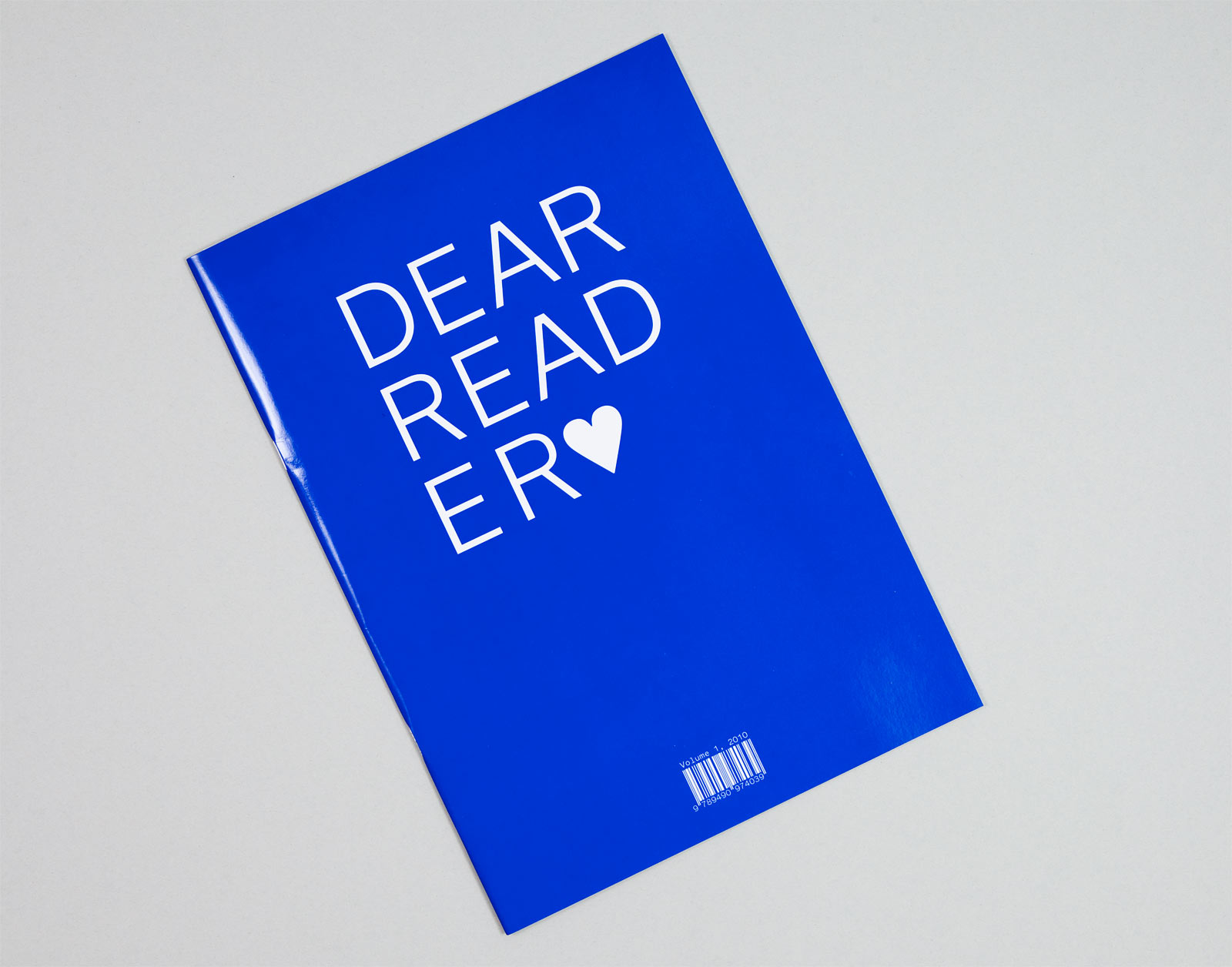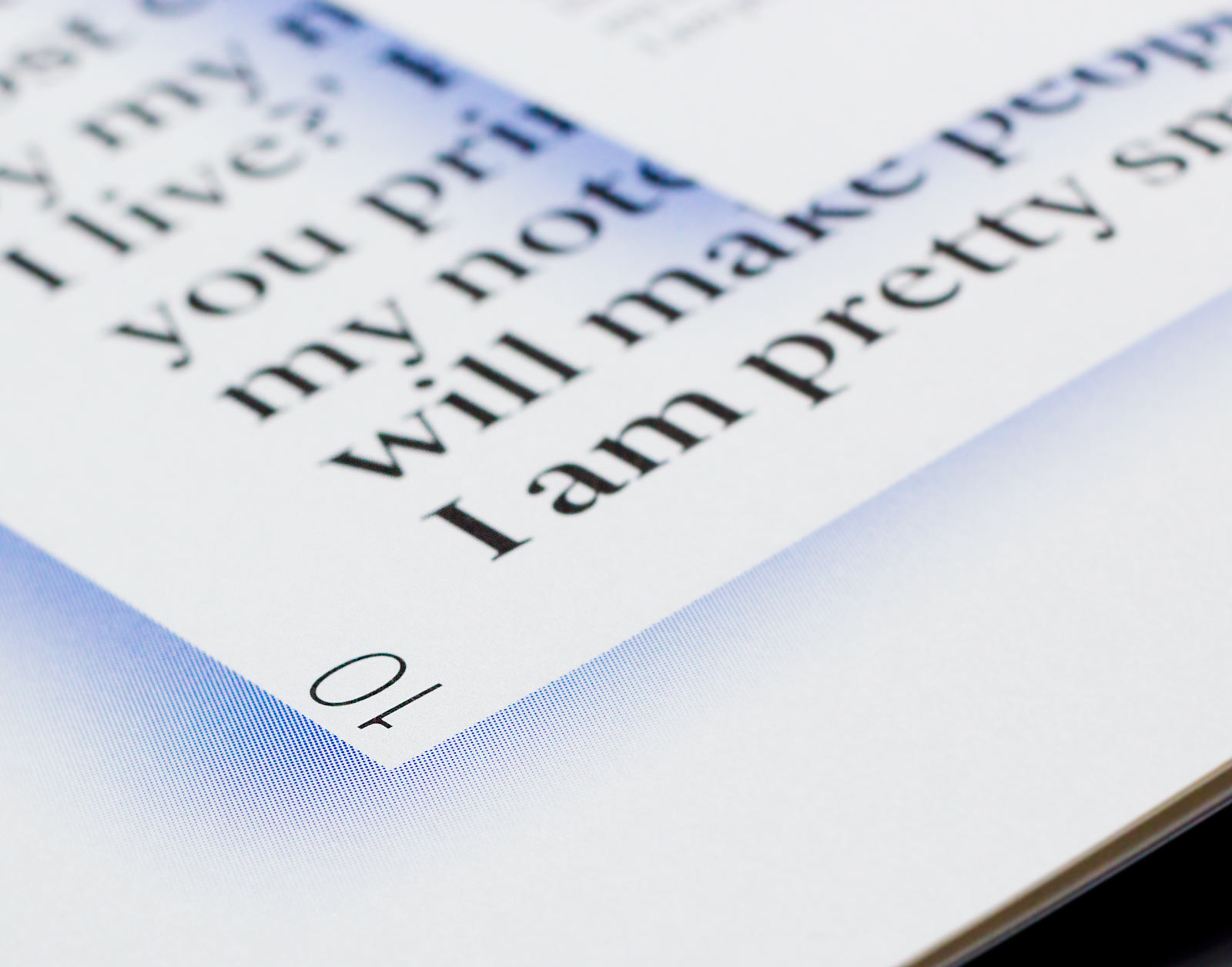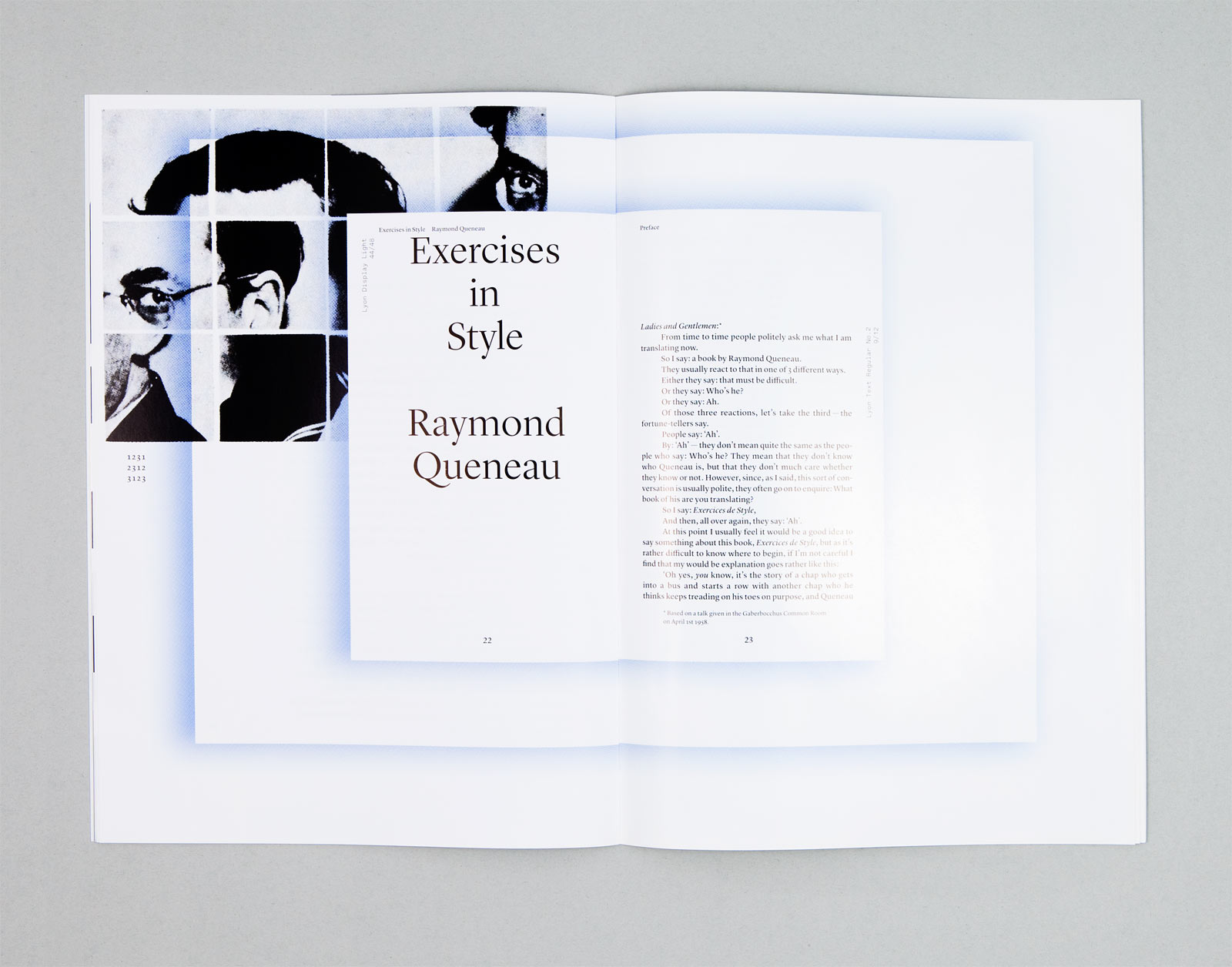 Dear Reader
A collection of obsessions, oblique references and footnotes of design processes – though not necessarily texts about design. The layout is appropriately diverse and eclectic for the bandwidth of texts, layering different formats and texts, as a tongue-in-cheek reference to the design shtick of publications with different paper formats. Here we present three iconic formats in emphasized-as-fake three-dimensionality.
Dear Reader was created partly from a primordial graphic designers' urge to publish, and to share texts that are dear to us, partly in celebration of our Atelier's approximate fifth anniversary, and partly as a vessel to showcase our type design work in a manner that circumvents the conventions and the visual clichés of the type specimen.
---
Self-initiated, 2010.
36pp., 29.7×21cm. Out of print.