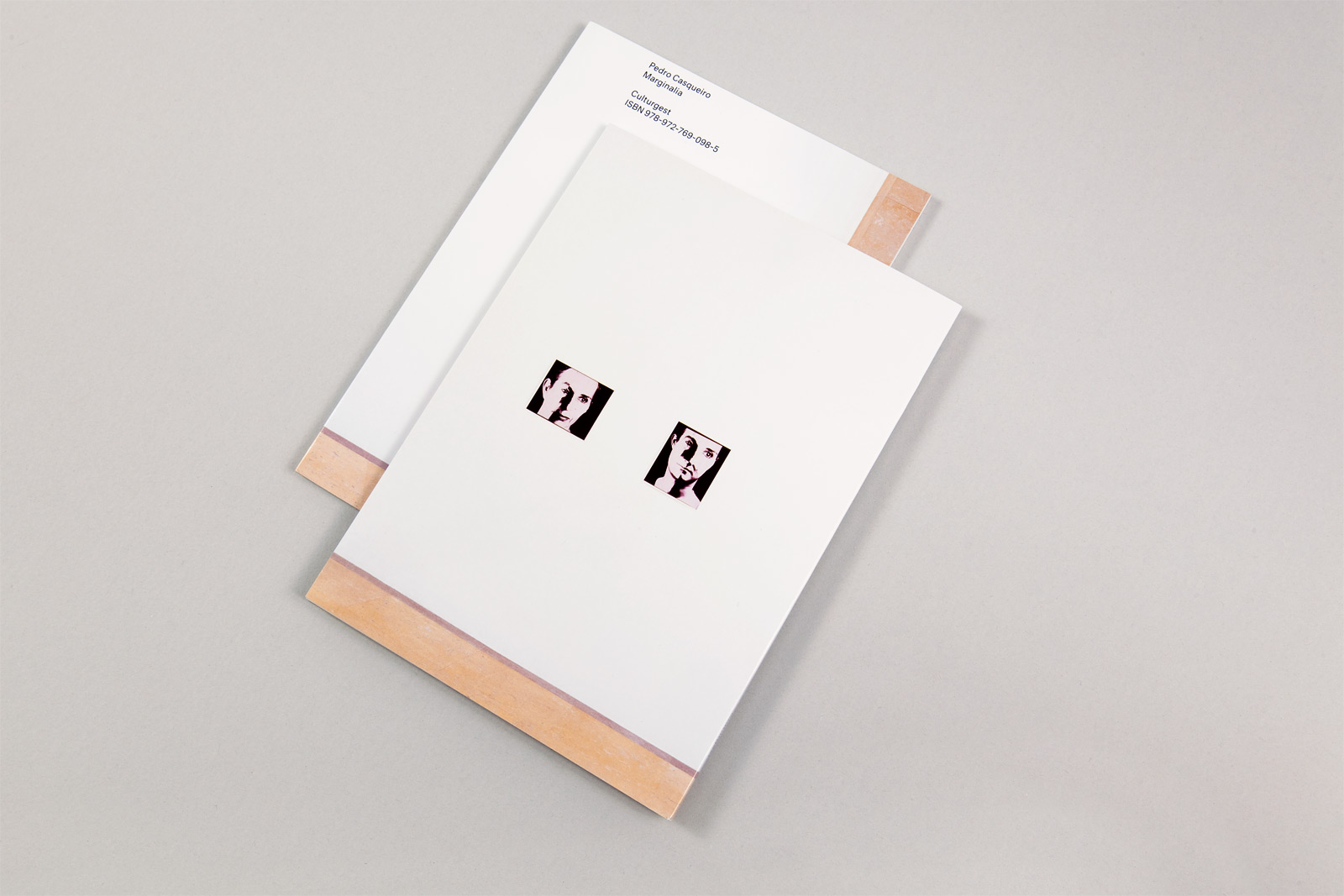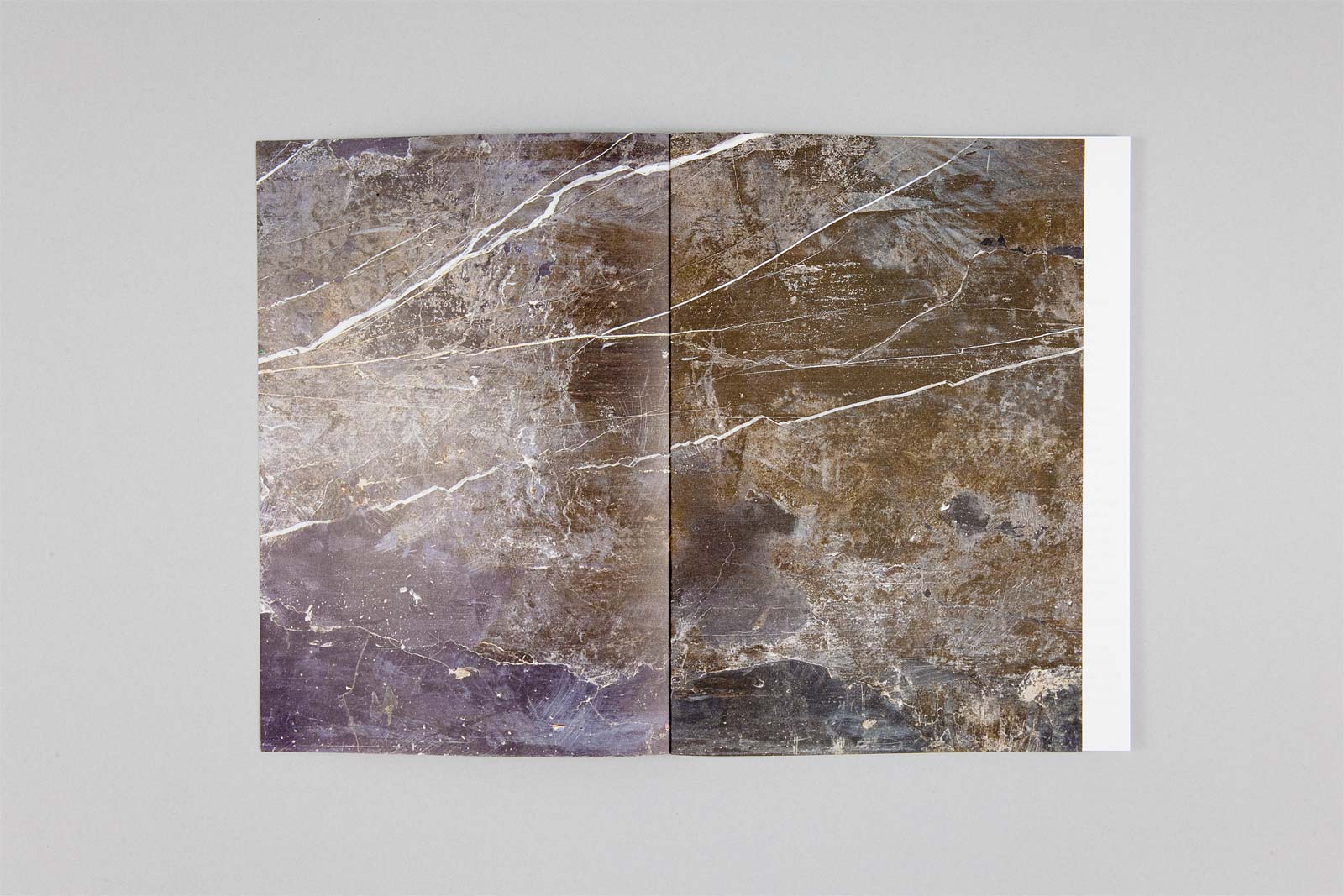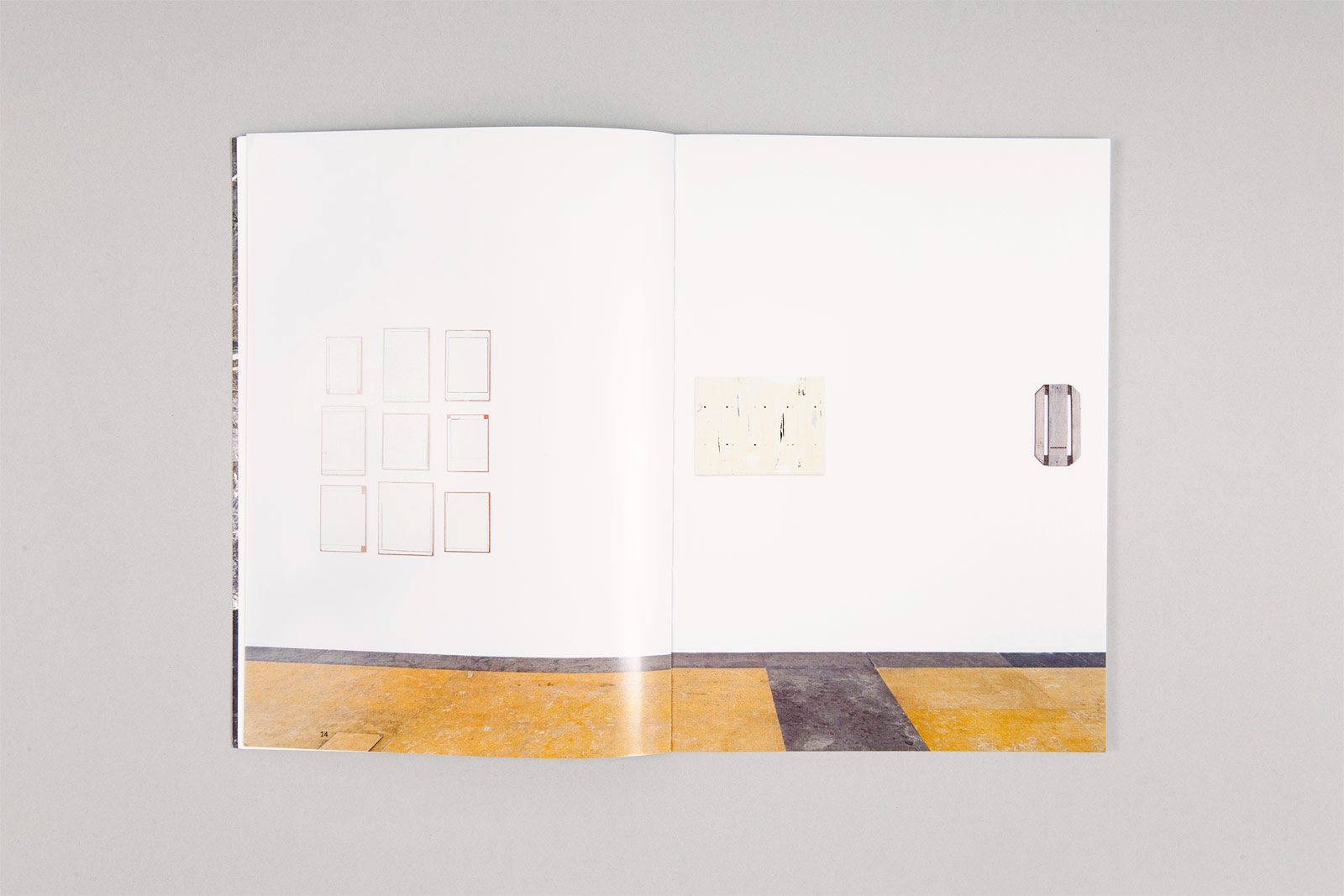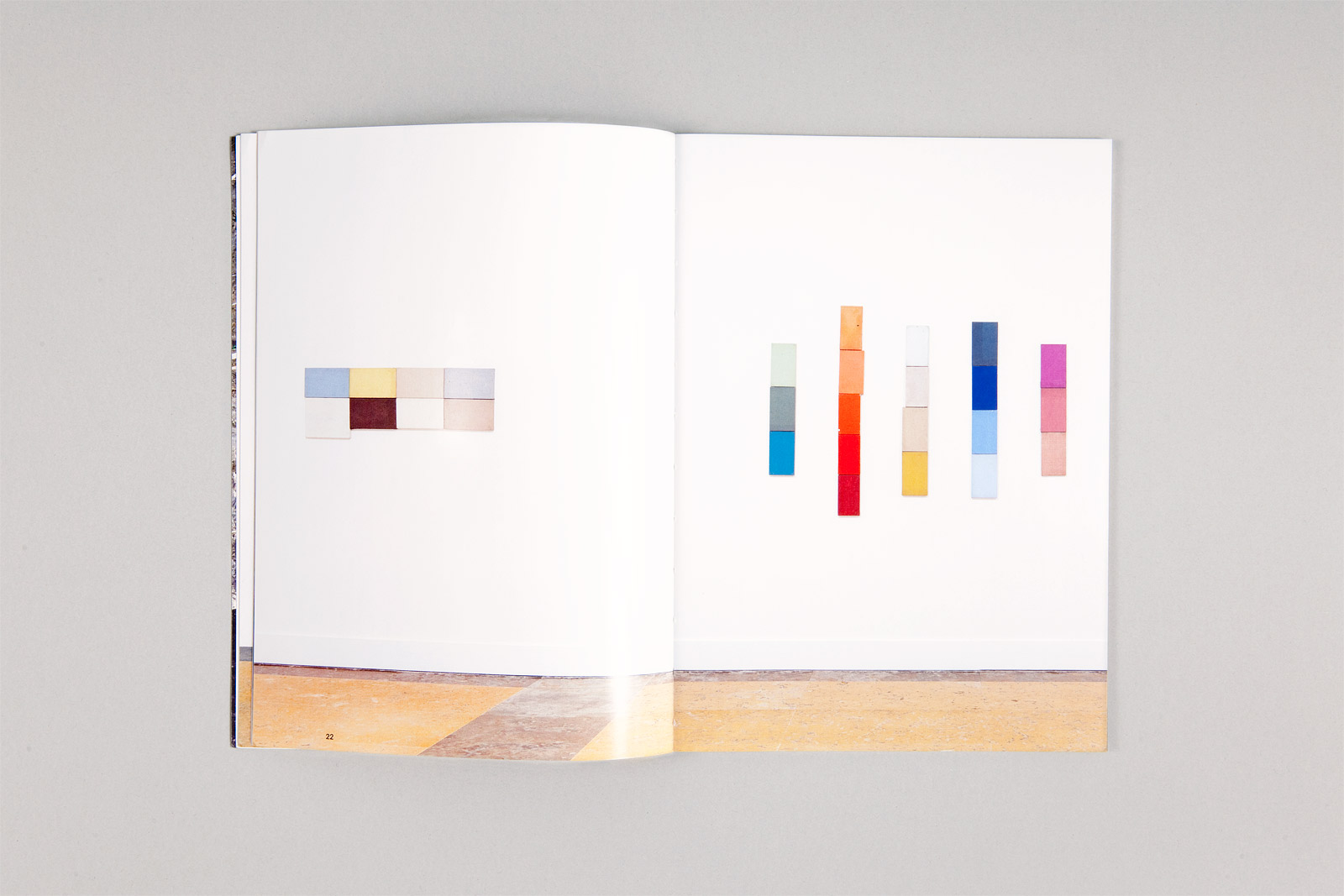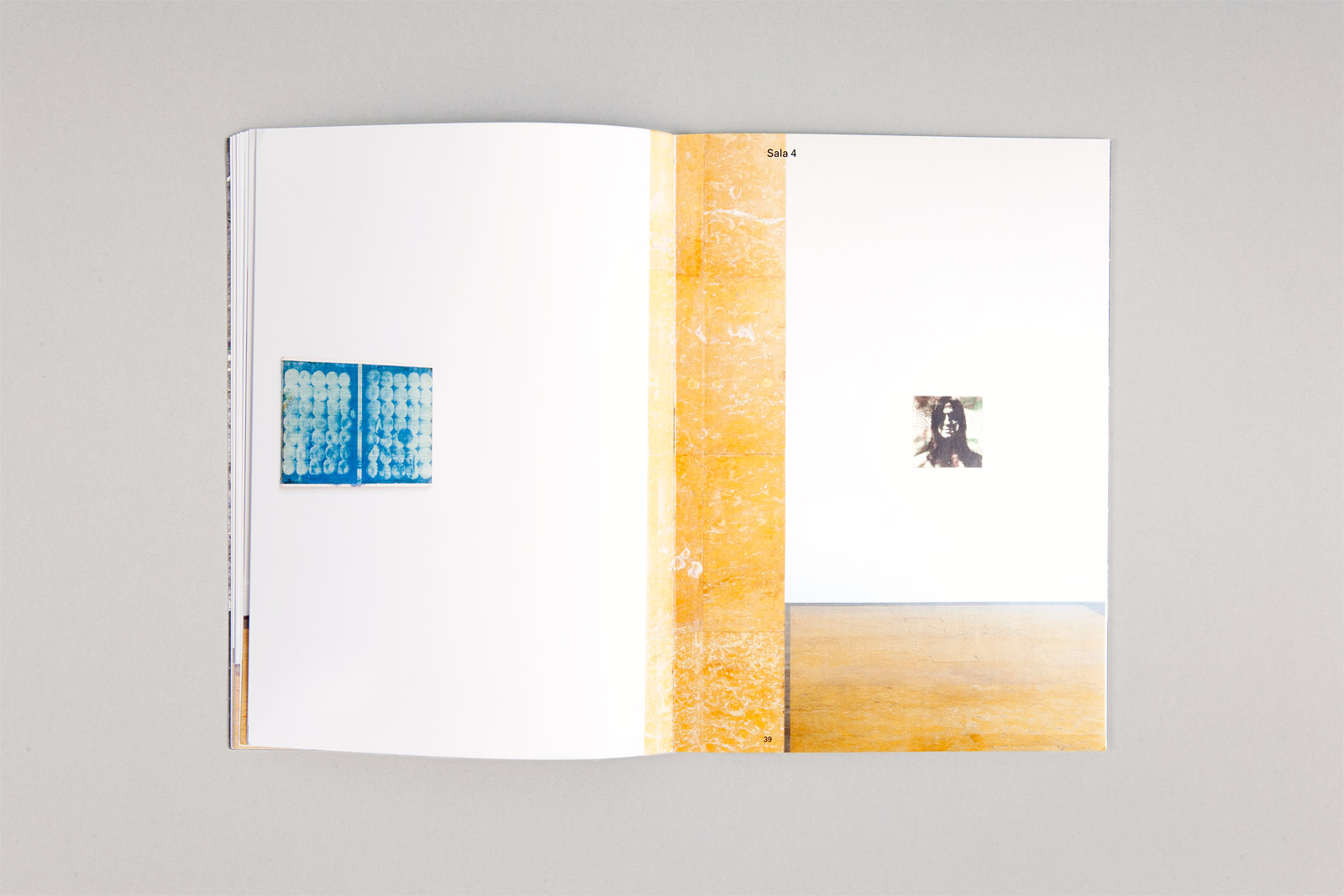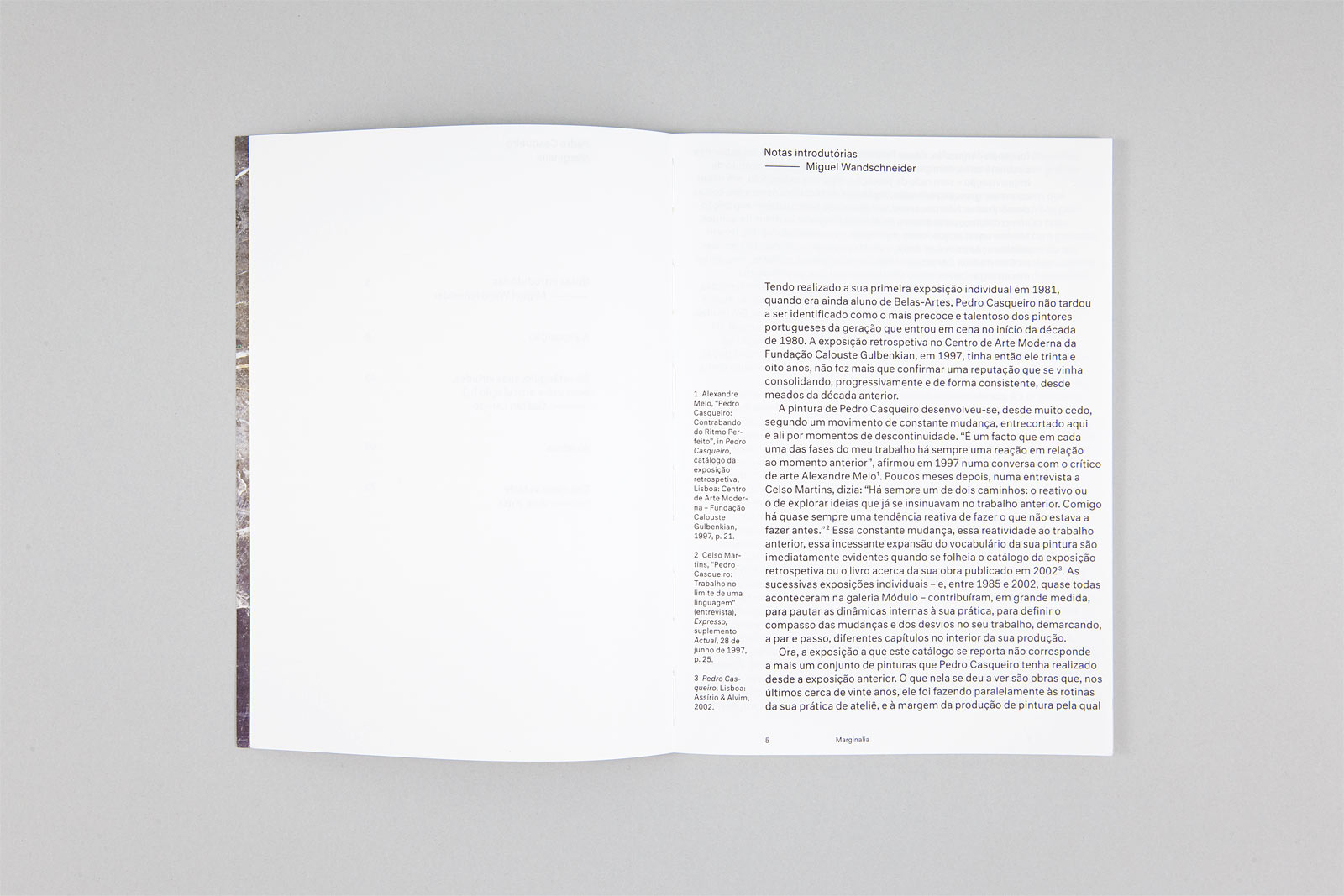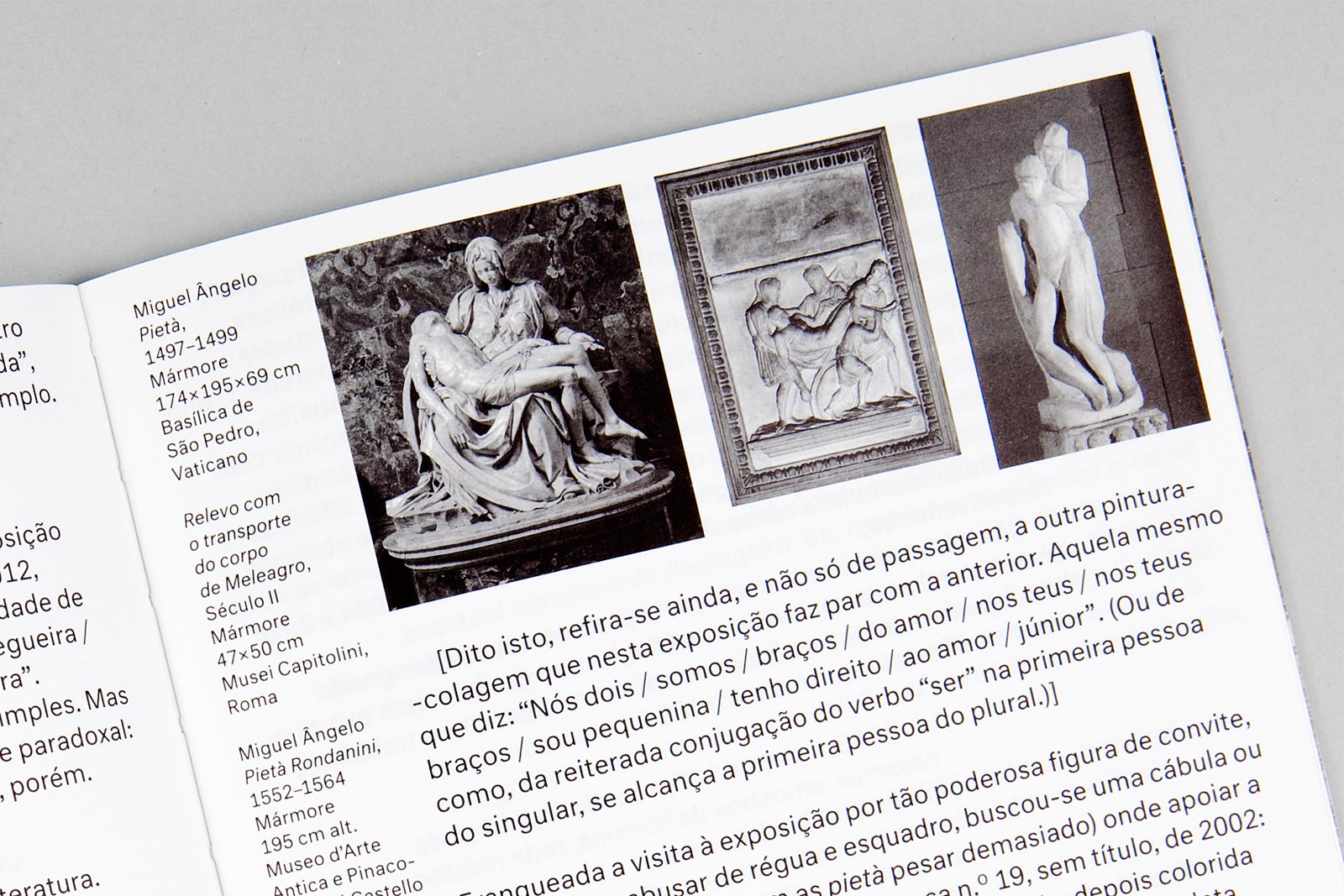 Pedro Casqueiro — Marginalia
When we saw Pedro Casqueiro's exhibition Marginalia at Culturgest Porto, we were impressed with how the space itself framed the work so we decided to feature the space itself as a narrative frame in the catalogue — taking this quite literally, the first thing we did was to make the space's marble floor into the marble end papers.
The publication is dominated by the exhibition shots. They are very dimensional, explain the order and structure of the exhibition quite well. In fact, it works so well that we decided not to show large format reproductions, using them only as thumbnails with the list of works in the end of the publication.
We normally don't like to put varnish or laminate on papers, we prefer them natural to preserve their unique textures, smells and sounds. But in this case, the images are so photographic that we wanted to make them glossy photo-paper. This also gives a really strong distinction from the texts that are set on a smooth natural paper, in the simplest, most minimal typography.
---
For Culturgest, Lisbon/Porto, 2014.
80pp., 17×24 cm.