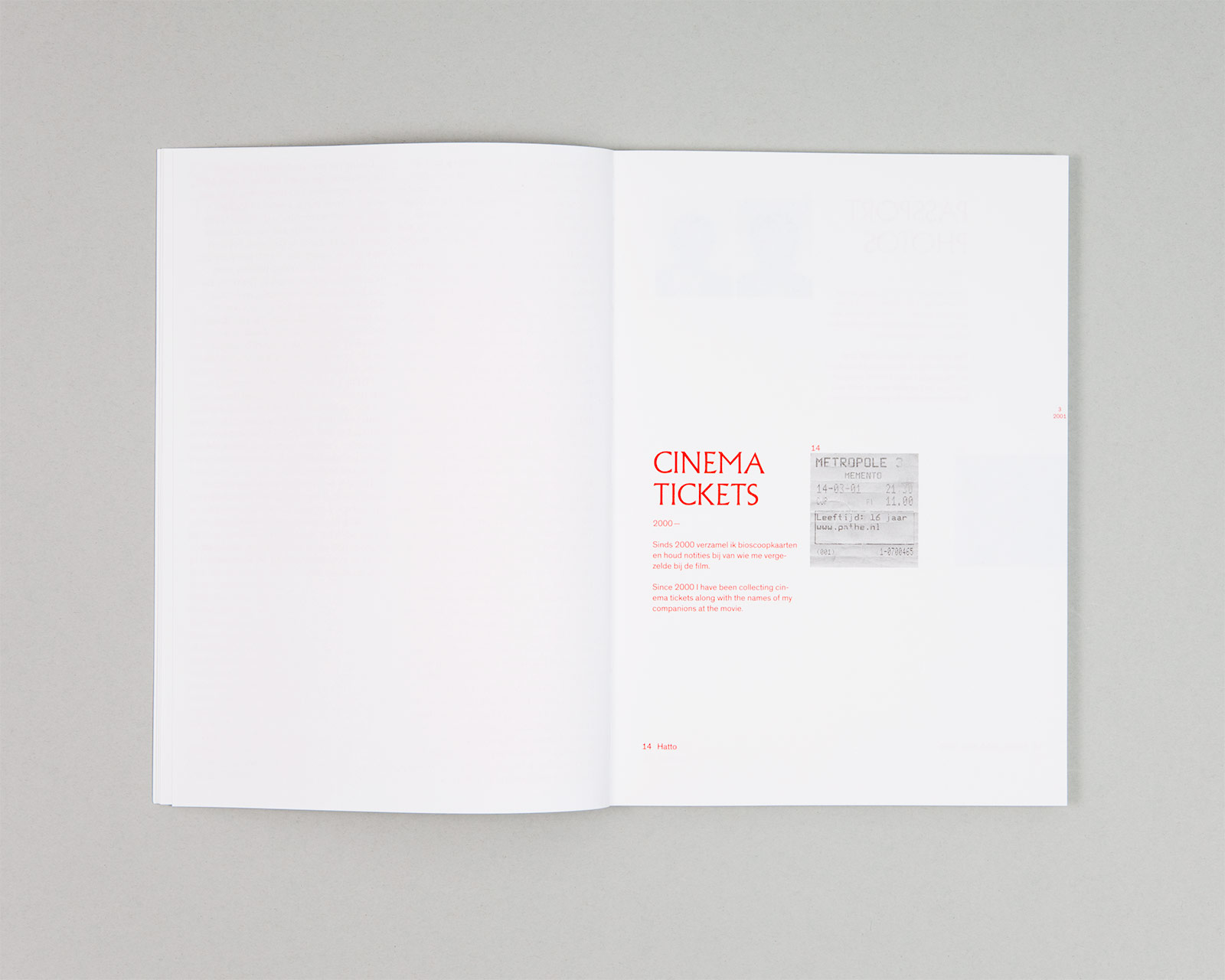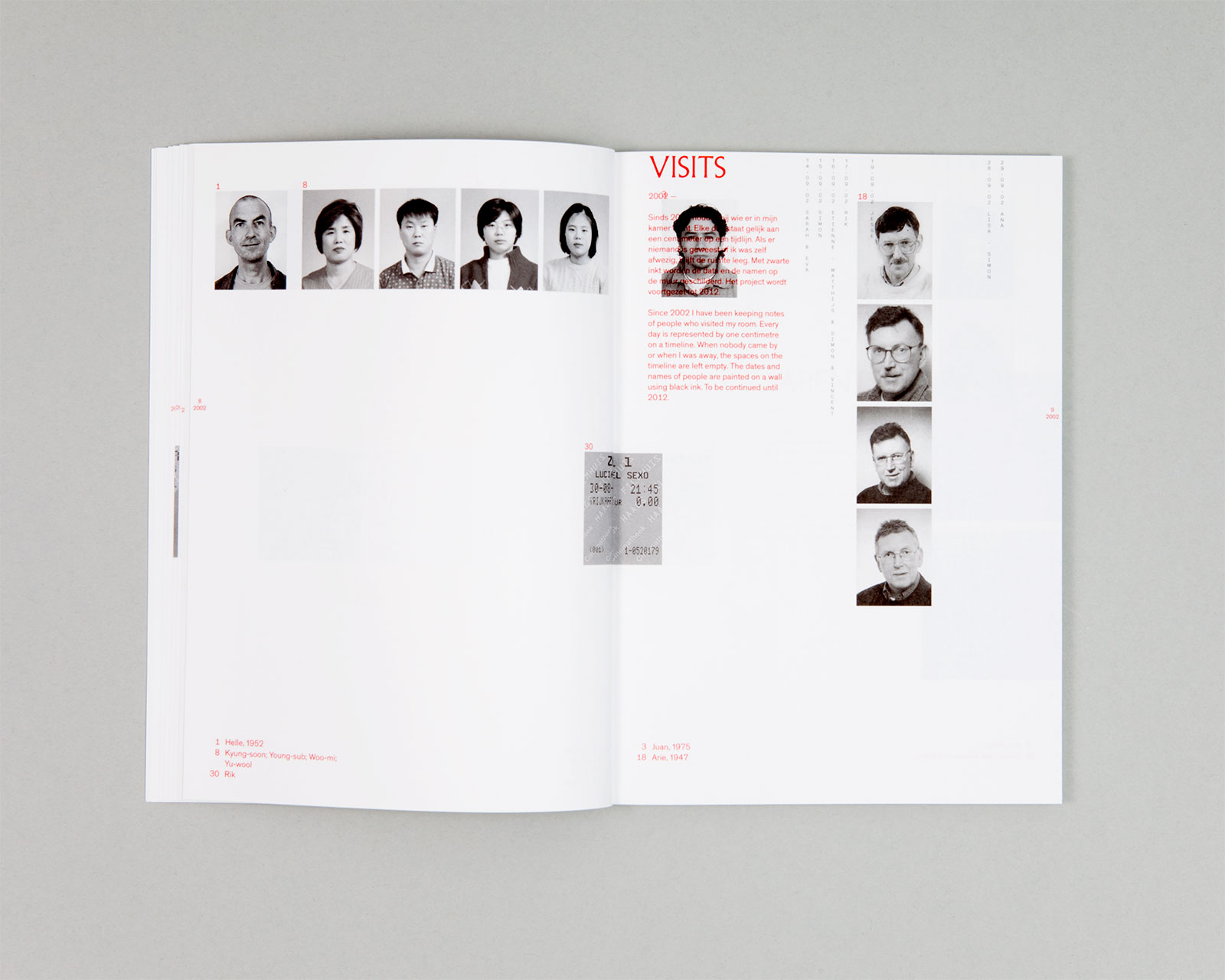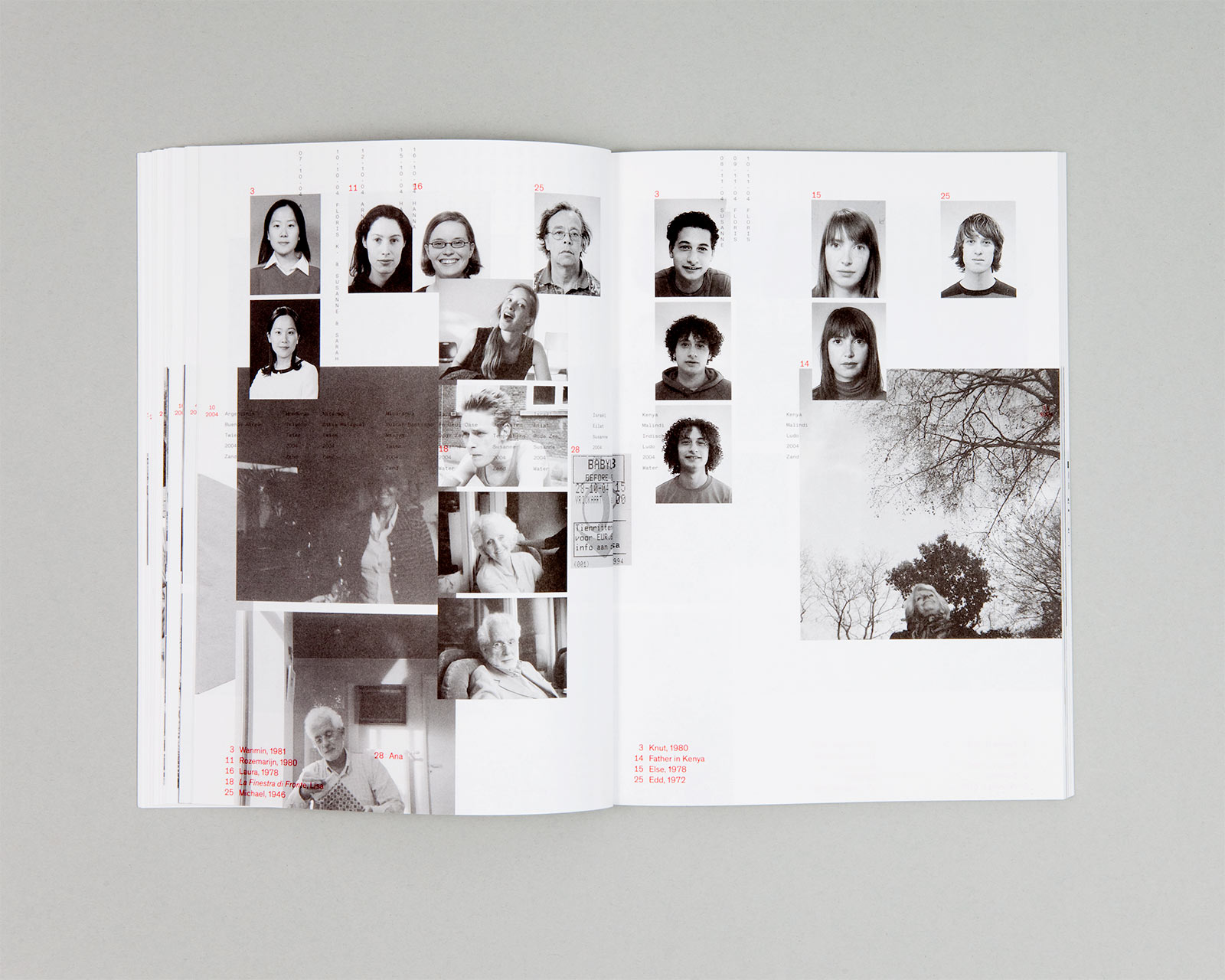 Myung Feyen: A book about some people and time
Belgian artist Myung Feyen collects moments, which she defines as the intersection of people and time, and the artefacts these intersections create: snapshots, passport pictures, cinema tickets, that Feyen collects and catalogues over periods of many years.
In this book, developed in close collaboration with the artist, for the first time her work is shown as synchronous streams, with all items placed programmatically into a grid that becomes a calendar of her production over ten years.
---
For Myung Feyen, The Hague 2010. 132 pp, 17×24 cm.