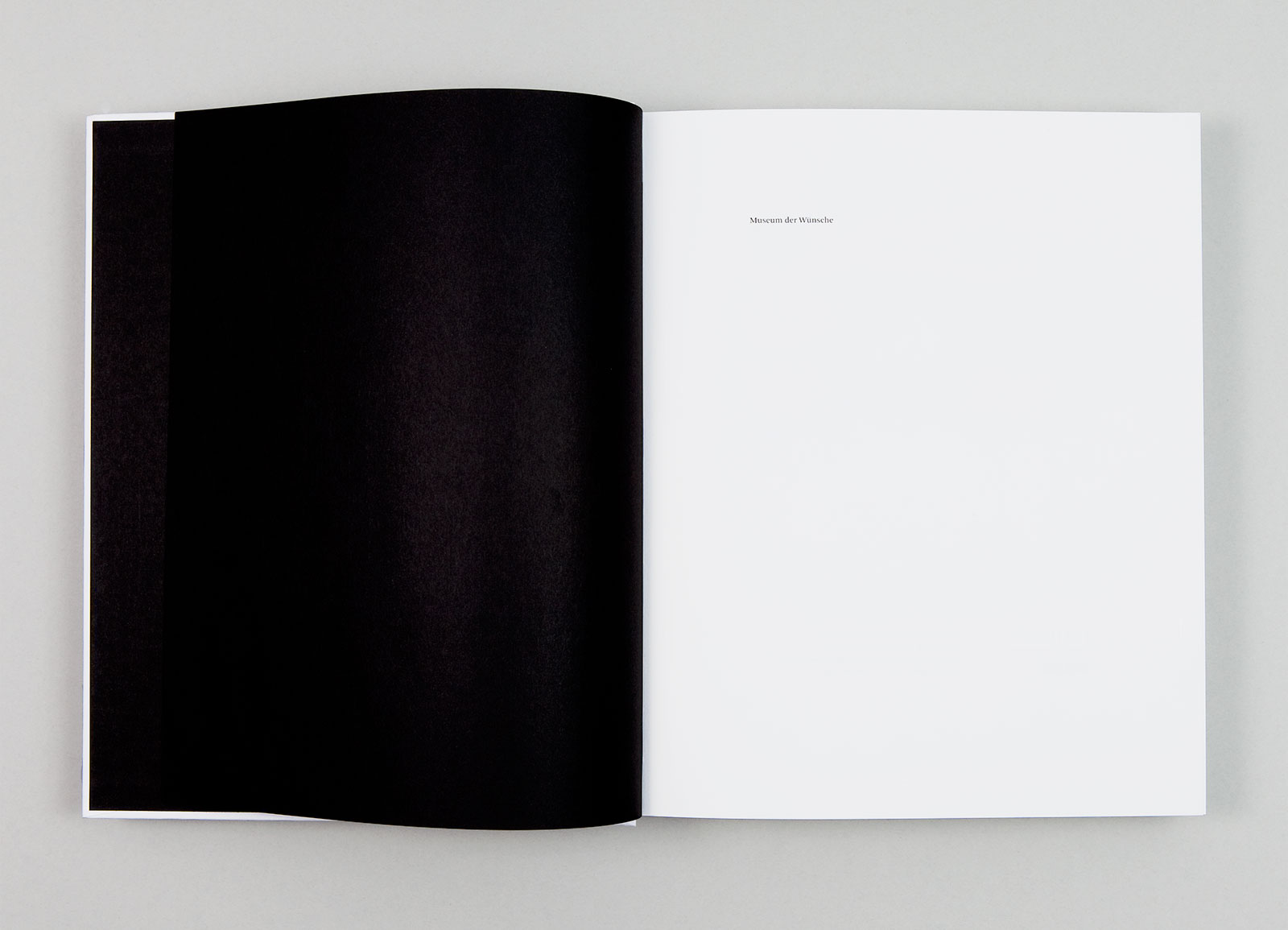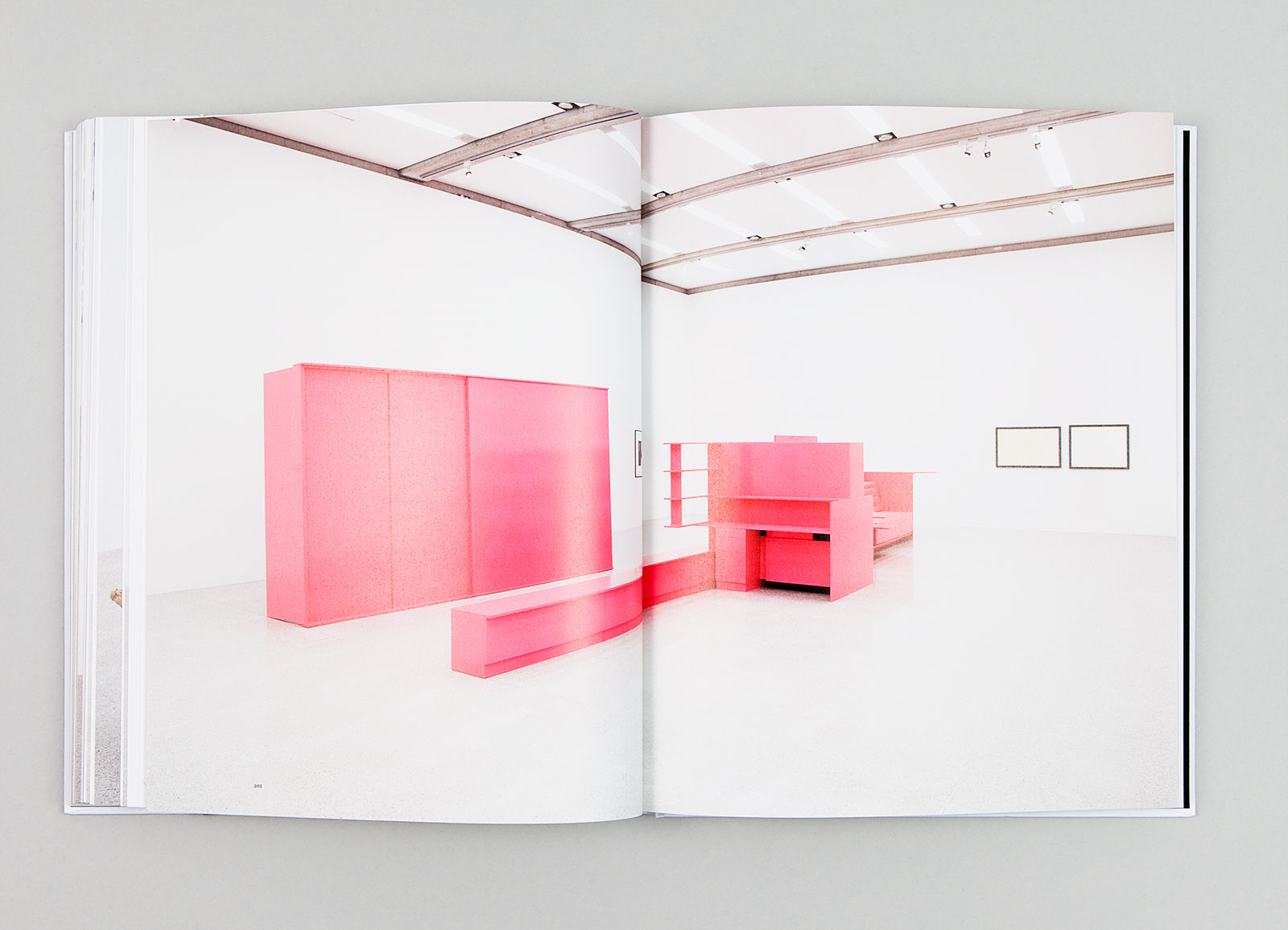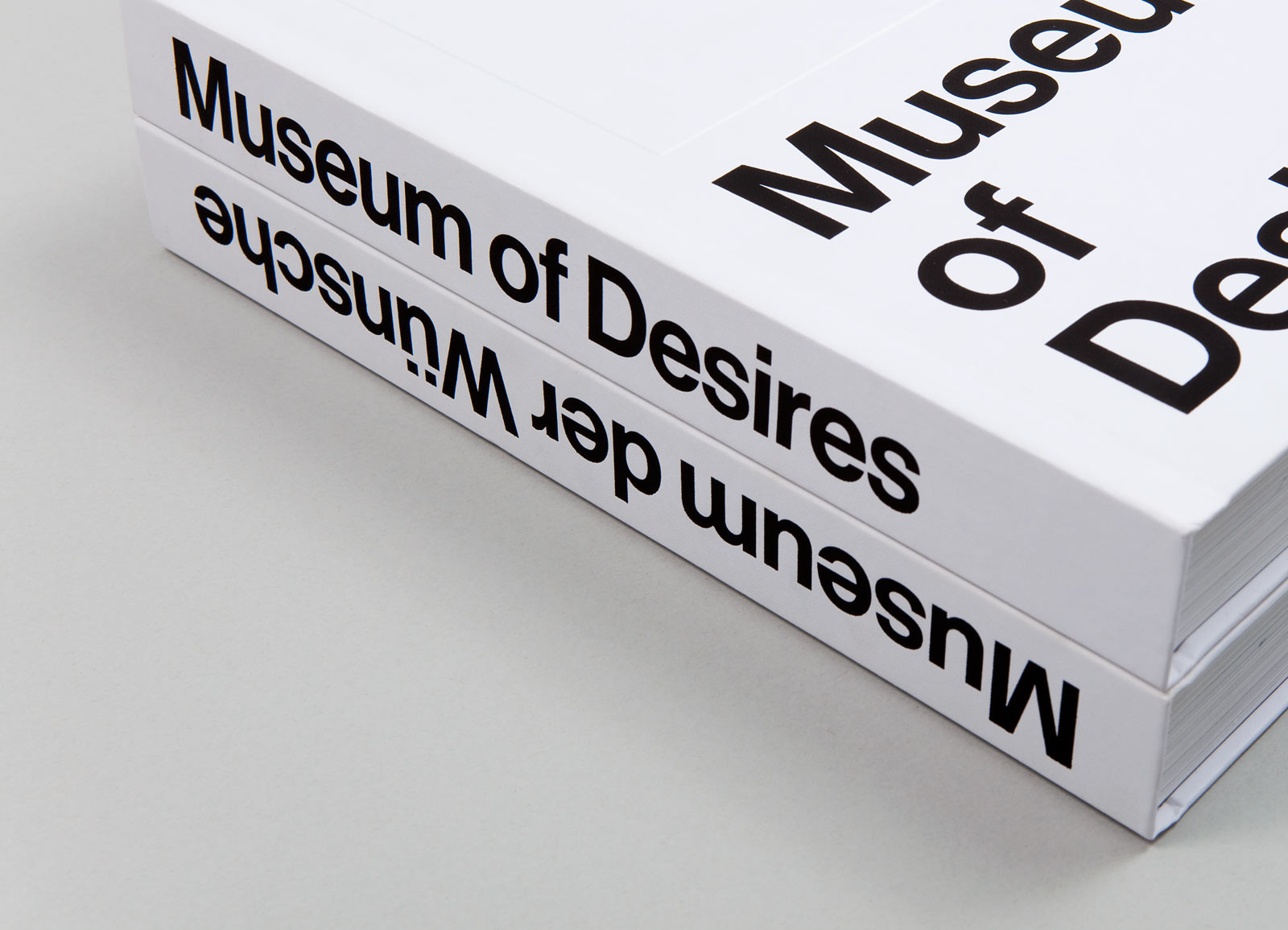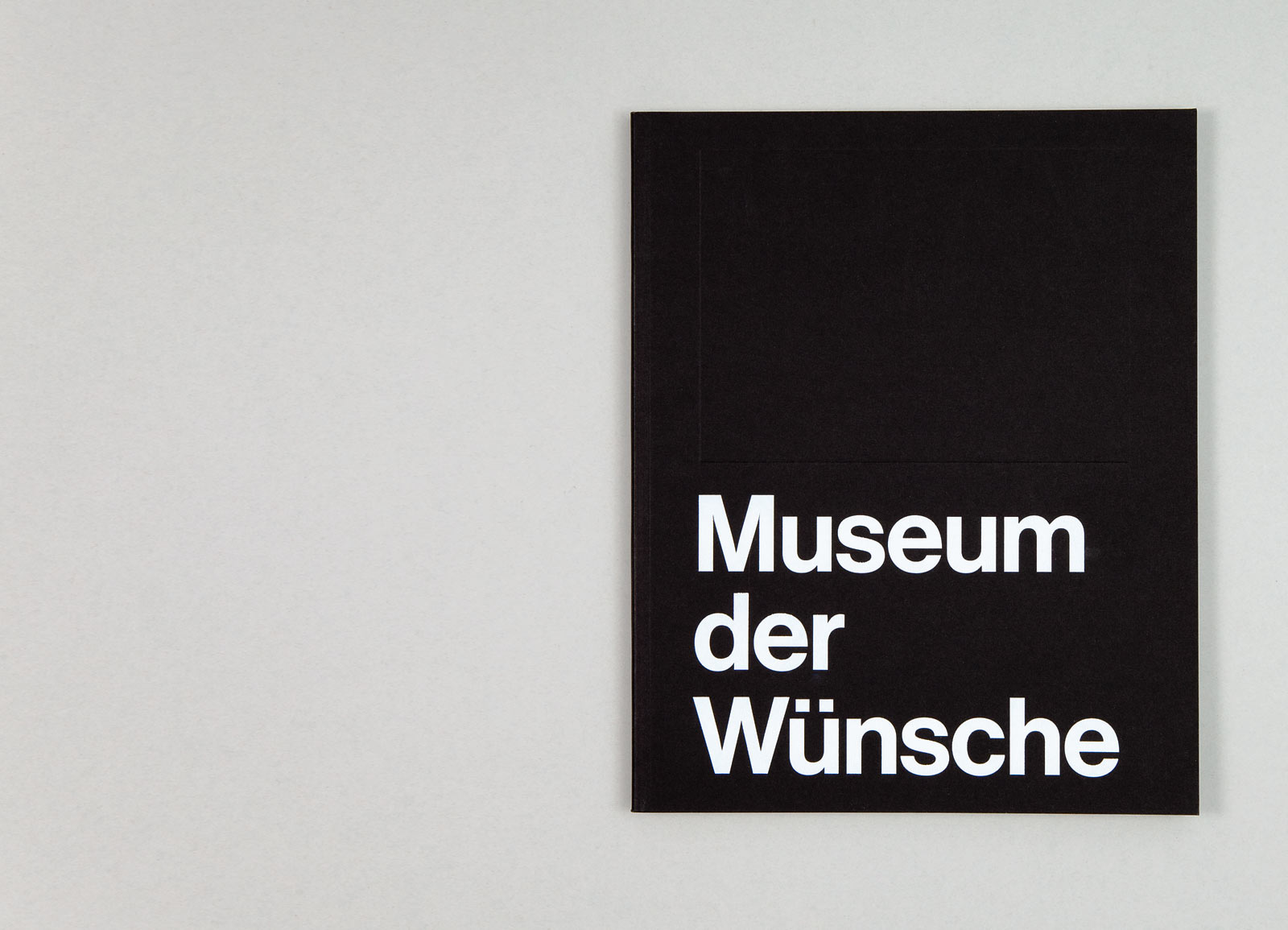 Museum of Desires
Museum of Desires was the Mumok's first exhibition under the incoming director Carola Kraus. Based on the concept of the Museum of our Wishes exhibition at Moderna Museet Stockholm in 1963 and Kaspar König's debut exhibition Museum unserer Wünsche at Museum Ludwig in Cologne, Museum of Desires aims at asking the Austrian Maecenasship to help extend the Mumok's collection with key pieces.
What do we wish for? The catalogue's cover shows a debossed area, like a projection screen to project our wishes and desires onto. An additional preview catalogue for the gala opening features a black cover with white debossing.
---
For Mumok, Vienna, 2011. 280 pp., 22×27.5 cm. German and English editions.